On the sunny side of the Mürztal
… and located only 1 hour away from Graz or Vienna, is the alpine recreation and sport region Brunnalm-Hohe Veitsch
Ski area Brunnalm – Hohe Veitsch close to nature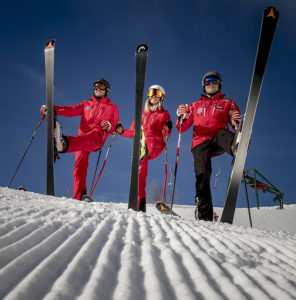 The ski area is far away from big ski highways. Let's have fun on fifteen perfectly groomed slopes at Brunnalm-Hohe Veitsch. Our four parallel lift systems promise no waiting times.
Visitors can enjoy all kind of wintersport on the sunny side of the Muerztal. Because of snowmaking system, we are a snow safe area in the main season and off-peak season.
The panorama chairlift will carrie you from the valley station (1.050 Meter) up to the top (1.350 Meter) and after only seven minutes, you can start your downhill adventure.
It is worth the view from the Brunnalm to the beautiful alpine panorama of the Hohe Veitsch. Very beautiful is also the view from the top of the sunny mountain to the foggy valley.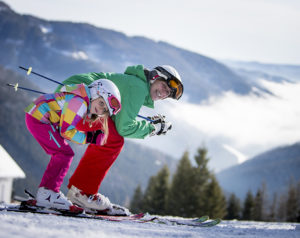 Family friendly
Brunnalm-Hohe Veitsch is a perfect destination for families because of the naturalness of the ski area, the simple orientation and the family-friendly pricing. What could be nicer for parents, grandparents and children if they can spend their day together but individually. There are also plenty activivites offside of slopes.